A day in the lab
Date: on demand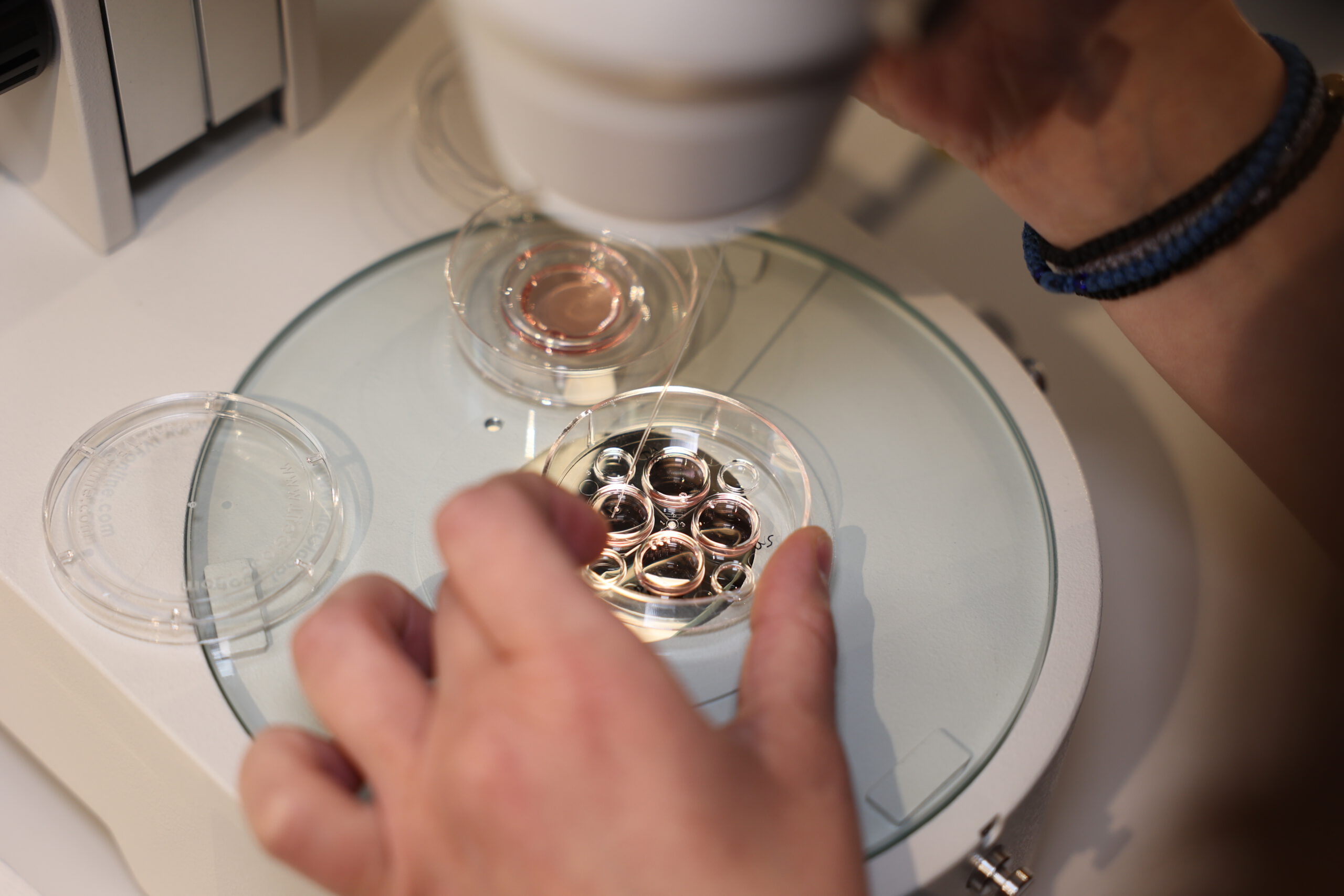 Enjoy a day in the lab and see all the experts in action!
Cost: 300 euros 
Target Group: All scientists involved in ART who wish to experience a routine day of a highly successful lab equipped with a state-of-the-art latest technology!  
About the course: During the day with your dedicated mentor will have the opportunity to see the experts in action performing all the daily tasks such as: 
Morning QC and daily DC activities such as Ph, CO2 and Temperature measurements

Egg Collections

Hyaluronidase treatment

ICSI

Blastocyst Biopsy

Oocyte/Embryo Vitrification 

Oocyte/Embryo warming

Embryo transfer

Time Lapse use and embryo assessment 
Course's Goals: 
To expose the candidate to the wonders of a day in the ART lab, 

Experience a day of performance in a highly successful lab 

See the experts with long experience in action

Discuss with the experts how to improve one's practices and lab settings 
 Certificate of attendance: All candidates will receive a certificate of attendance upon submitting the course's evaluation form
Covid19 Measures:
Embryolab and Embryolab Academy have been certified with the Private Certification TÜV AUSTRIA Covid Shield which ensures that all proactive and protective measures against Covid19 are taken.
In Particular the Covid Shield confirms that Embryolab Fertility Clinic:
Takes the necessary measures and implements the appropriate procedures and practices indicated by the competent authorities and the scientific community to prevent the transmission of the virus.

Provides the means and infrastructure needed to implement procedures and practices.

Has properly trained all its staff and constantly updates the training programs so that everyone can comply with the procedures and the new guidelines, as indicated by the National Health Organizations and other institutions (e.g. WHO).

Informs and guides properly all those who enter the Clinic's premises, to avoid the transmission of the virus.
Covid19- safe training experience
All experts are tested systematically for COVID 19 and are fully vaccinated

Masks and social distancing is mandatory during the courses

Embryolab academy will provide you with the appropriate PPEs and disinfectants 

For ensuring the safest possible training environment the training courses have been organized to keep interaction at a minimum level while maintaining the hands-on experience at a maximum!

All candidates need to answer the COVID19 questionnaire before visiting the unit and provide a recent Covid19 test which confirms that they are Covid free. 

In case of a symptomatic candidate or Covid positive candidate the training courses will need to be rescheduled at a later date. 
A day in the lab
Date: on demand