Blastocyst Biopsy and Tubing
Date: 18th to 19th November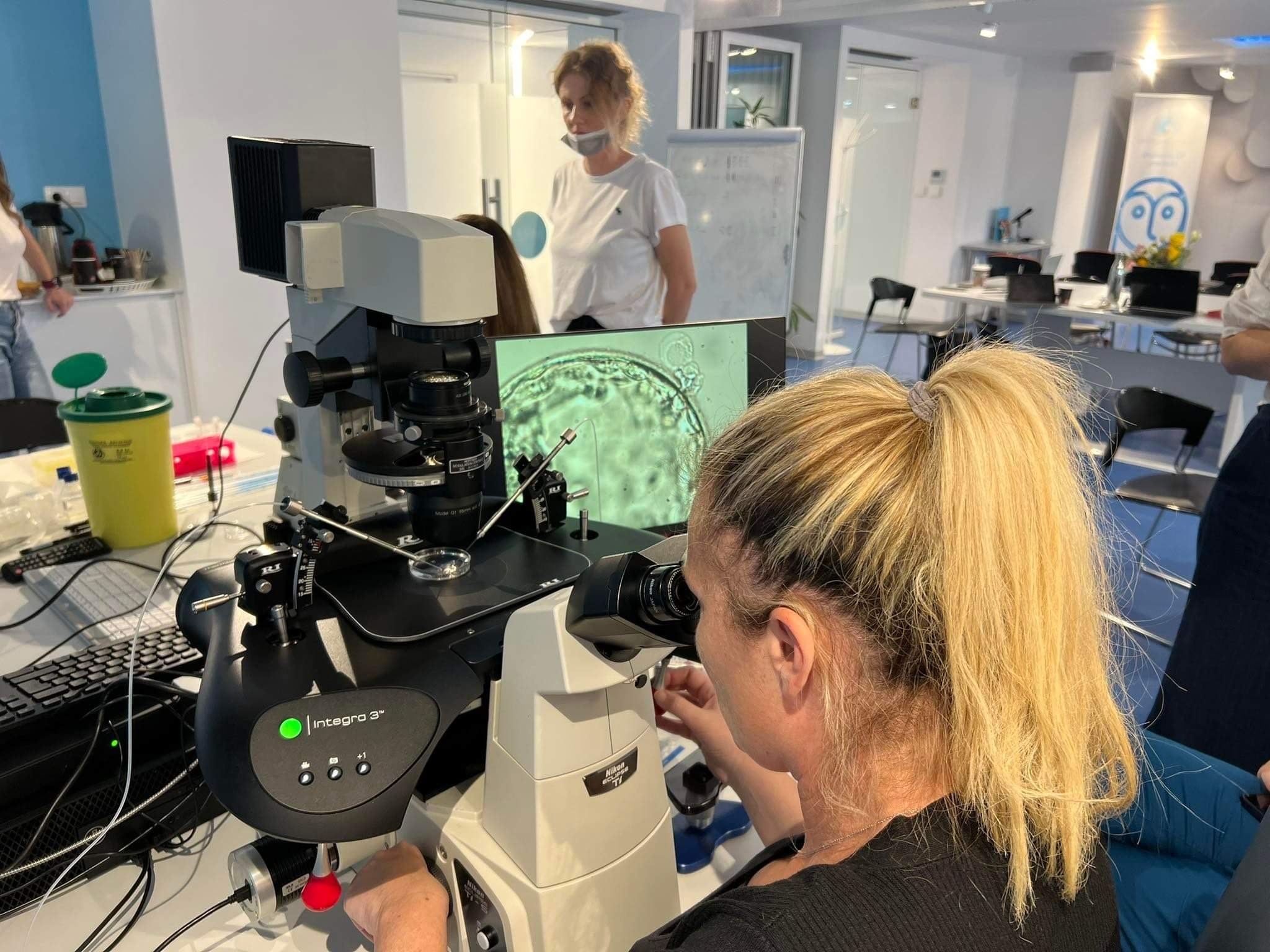 About the course:
The course provides a one-to-one, hands-on training. Experts with long experience in the field of Preimplantation Genetic Testing will teach you the theory and practice of trophectoderm biopsy and tubing technique and share important tips and tricks which will help you excel your skills.
Level:
This 2-day intense hands-on training course was designed to introduce junior scientists and technicians into the theoretical and practical aspects of Blastocyst Biopsy and Tubing.
Course's goals:
After this course the candidate will be trained on how to:
Prepare the setting for embryo/blastocyst biopsy

Select embryos for biopsy

Perform Biopsy 

Perform the tubing technique
Training Material: 
Mouse embryos & Blastocysts 

Training Videos
Cost per Participant: 800 euros
Certificate of attendance: All participants will receive a certificate of attendance upon submitting the course's evaluation form.
Program
Saturday 18th 
13:00-13:15:

Welcome to Embryolab Academy

13:15- 13:40:

Setting up a successful PGT Program 

13:40-14:00:

Assisted Hatching for a Blastocyst biopsy: When, How & Where?

14:00-14:20:

Important aspects of the biopsy technique: Tips and Tricks

14:20-14:30:

Q&A

14:30-15:00: Coffee Break
15:00-15:15:

The important aspects of the tubing technique.

 
15:15-15:30:

Vitrification & PGT 

15:30-15:45: 

How do you ensure a safe and optimized PGT program in your lab? 

15:45-16:15: 

Different Real Case Scenario presentation and open discussion.

16:15-16:30: 

Q&A

16:30-17:00:

Day's Overview

19:00-21:00 Dinner                              
Sunday 19th
9:00-16:00: An intense hands-on session under the guidance of our Biopsy-experts:
Video Presentation on Preparing and Performing an Embryo Biopsy 

Preparation of biopsy dishes and media

Setting up for the biopsy procedure

Blastocyst Biopsy-Part I

The Tubing Technique – Part I
12:00-13:00: Lunch Break
Blastocyst Biopsy-Part II

The Tubing Technique – Part II

Q&A and the course's overview

Certificates and Group Photo 
Blastocyst Biopsy and Tubing
Date: 18th to 19th November