Vitrification and Warming for Oocyte & Embryos
Date: 9th to 10th March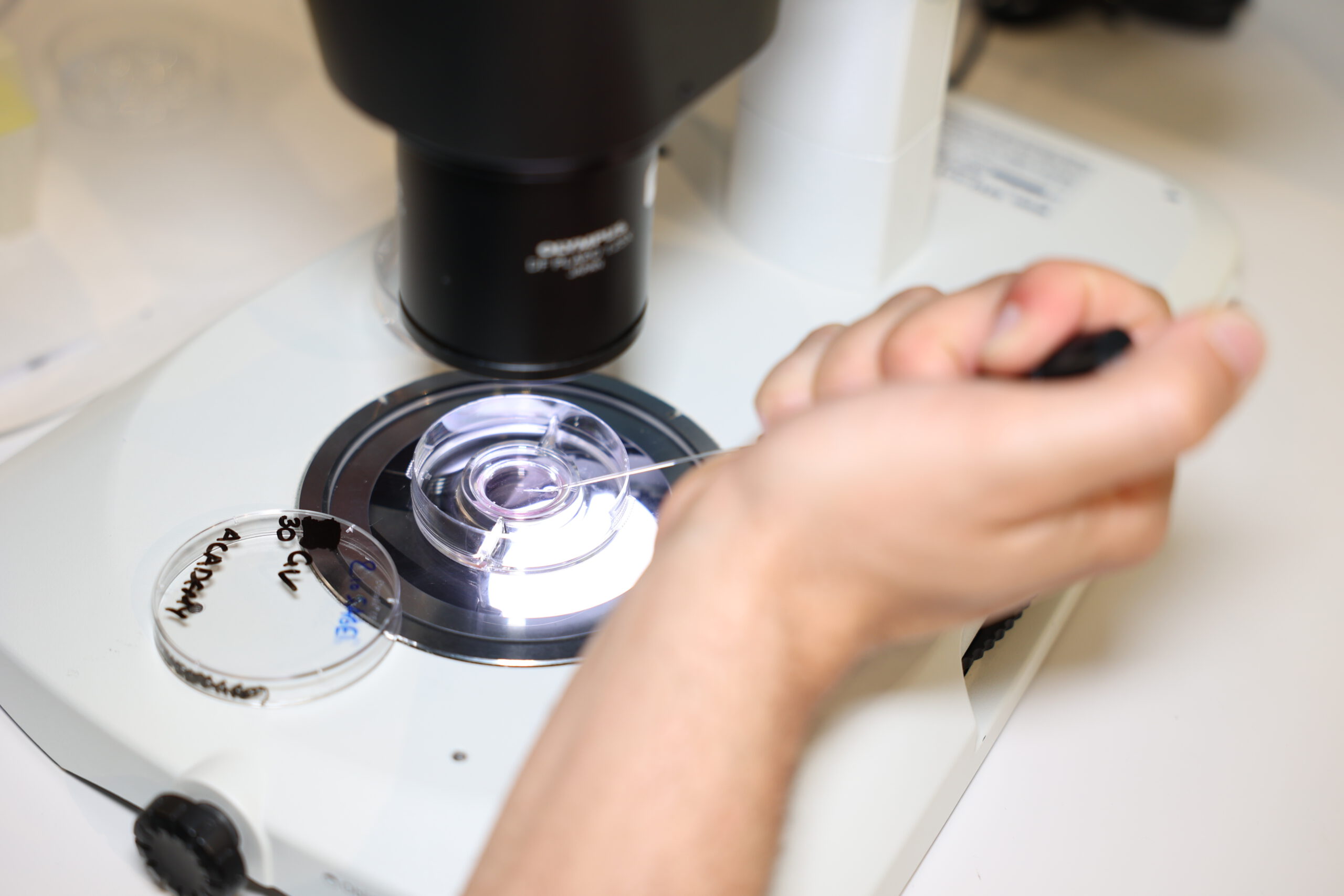 About the course:
The course provides a one-to-one, hands-on training. Experts with long experience in the field of cryobiology will guide you through the practical aspects of oocyte & embryo vitrification and share with you the important tips and tricks which will help you excel your vitrification skills.
Level:
This 2-day intense hands-on training course was designed to introduce junior scientists and technicians into the theory and practice of oocyte & embryo vitrification & warming.
Course's goals:
After this course the candidate will be able to:
Prepare the setting for vitrification

Select and group oocytes & embryos for vitrification

Follow the vitrification steps and load the oocytes/embryos

Follow the warming steps and asses the oocyte/embryos post warming
Training Material: 
Mouse oocytes

Silicon beads

Training Videos
Cost per Participant: 800 euros
Certificate of attendance: All participants will receive a certificate of attendance upon submitting the course's evaluation form.
Program
Saturday 9th
13:00-13:15:

Welcome to Embryolab Academy

13:15- 13:40:

The Fundamentals of Cryobiology 

13:40-14:00:

Vitrification of Oocytes & embryos-The Protocols

 
14:00-14:20:

Warming of Oocytes & embryos – The Protocols

14:20-14:30:

Q&A

14:30-15:00: Coffee Break
15:00-15:20:

Tips and tricks for an efficient Vitrification program 

15:20-15:40:

Double Vitrification of Embryos. Is it a valid option? 

15:40-16:00: 

TQM and Risk Management in your Cryobank

 
16:00-16:30: 

Q&A

16:30-17:00:

Day's Overview

19:00-21:00: Dinner 
Sunday 10th 
A 9:00 to 16:00 intense hands-on session under the guidance of our Vitri-experts: 
Preparation of vitrification and warming media

Oocyte vitrification and warming procedures – Part I

Embryo vitrification and warming procedures – Part-I
12:00-13:00: Lunch Break
Oocyte vitrification and warming procedures – Part II

Embryo vitrification and warming procedures -Part II

Tips and Trick for embryo vitrification and warming after Biopsy-Video Demonstration 

Day's overview – Q&A

Certificates and Group Photo
Vitrification and Warming for Oocyte & Embryos
Date: 9th to 10th May