a non-for-profit foundation, focused on education, training and research in assisted reproduction.
Embryolab Academy promotes close collaboration between embryologists, andrologists, fertility specialists, scientists and human geneticists to improve quality, safety and accuracy in assisted reproduction techniques, and reproductive medicine.
The objectives of the Embryolab Academy are to:
Organise and host International Workshops, focused on state of the art assisted reproduction techniques, and reproductive medicine.
Provide individual, hands-on courses and training in assisted reproduction techniques, and reproductive medicine.
Promote and coordinate research in the field of assisted reproduction techniques, and reproductive medicine.
Promote communication, collaboration and exchange of expertise between different specialist, working in assisted reproduction techniques, and reproductive medicine.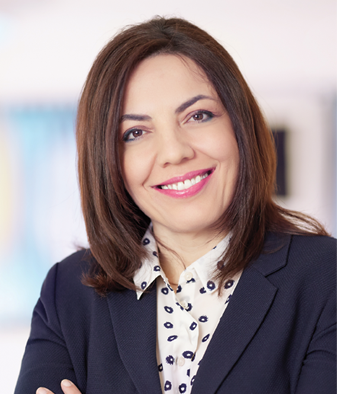 Alexia Chatziparasidou, MSc, PMI-RMP
Co-Founder and Director
Consultant Clinical Embryologist, Co-Founder of Embryolab Fertiltity Clinic.
Mrs. Alexia Chatziparasidou is a Consultant Clinical Embryologist with an experience of more than 45.000 cycles in assisted reproduction (ART). Her scientific interests focus mainly on the application of modern oocyte and embryo freezing methods and treating male subfertility and azoospermia. Since 2007 she has developed a special interest in efficient Total Quality Management (TQM) and Risk Management (RM) in ART units in the context of process optimization and standardization and the implementation of risk mitigation strategies.  
In 2004, Mrs Chatziparasidou co-founded Embryolab, a well-known and modern state of the art fertility clinic, located in Thessaloniki Greece.
In 2007 she was awarded with her Master degree (MSc) on Clinical Embryology (Leeds University) and in 2008 she was certified by ESHRE as senior Clinical Embryologist.
In 2013 she co-founded Embryolab Academy and co-organized a series of international workshops on TQM and RM for ART units, cryopreservation and Preimplantation Genetic Diagnosis (PGT).
Alexia Chatziparasidou travels the world as invited speaker in conferences and hands on workshops, is actively involved in research projects and training for all the modern ART lab techniques and is the author of a number of scientific articles, posters and chapters.
Her latest project is her thesis under the title: "The genetic basis of Azoospermia- The mystery that needs to be unraveled" in collaboration with the University of Thessaly. The aim of this project is to shed light in the genetic basis of azoospermia and set the basis for the development of personalized therapeutic options for men suffering from azoospermia. 
She is a member of the European Society of Human Reproduction (ESHRE), the American Society of Reproductive Medicine (ASRM), Scientists in Reproductive Medicine (ALPHA) and the Pan-Hellenic Association of Clinical Embryologists (PEKE), Ambassador of the EURO-GTP II Risk assessment tool for novel applications.
Alexia Chatziparasidou enjoys to spend time with family and friends. She regards herself as very fortunate for being able to live her passion for science and be a part of all the latest scientific developments in the field of assisted reproduction but above all she feels extremely blessed for being able to serve and support men and women in their most wonderful journey. The journey to parenthood!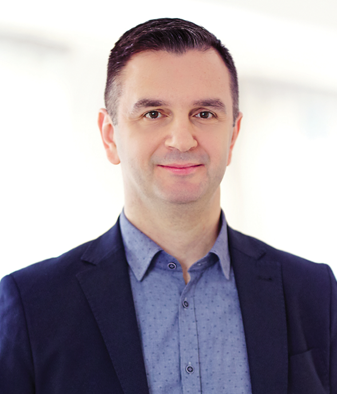 Nicholas Christoforidis, MD,FRCOG,DFFP
Co-Founder and Board Member
Consultant Obstetrician and Gynaecologist, Embryolab's Clinical and Scientific Director.
Dr Nicholas Christoforidis is a Consultant Obstetrician & Gynaecologist with a sub-specialization in Reproductive Medicine and Assisted Reproductive Techniques.
He graduated the School of Medicine of the Aristotelian University of Thessaloniki, Greece in 1995 and trained thereafter in Obstetrics and Gynaecology in the United Kingdom from 1995 until 2003. In 2001 he was appointed as a Fellow in the Imperial College, London, in the IVF Unit of Hammersmith Hospital, where he trained extensively in the investigation and management of infertility and assisted reproduction techniques.
He is the Clinical and Scientific Director of Embryolab Fertility Clinic, Thessaloniki, Greece, since 2004 with a considerable and long experience in all aspects of investigation and treatment of fertility disorders, focusing on evidence-based practices and highlighting critical aspects of risk management. He is co-founder of the Embryolab Academy, a nonprofit organization, which aims to guide Fertility specialists and IVF units to grow in a systematic, effective and safe way, through continuous training and sharing of sound practices.
He is a Fellow of the Royal College of Obstetricians and Gynaecologists, UK, and a member of European Society of Human Reproduction and Embryology (ESHRE) and the American Society of Reproductive Medicine (ASRM).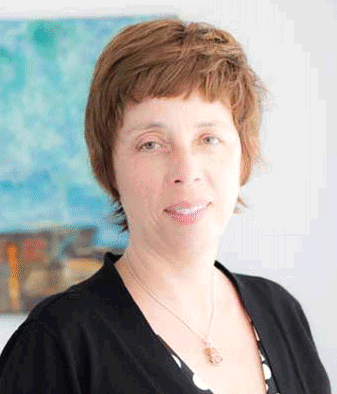 Martine Nijs, PhD, MSc, Bac Sc
Co-Founder and past Director
ESHRE accredited Sr Clinical Embryologist, 




Scientific Director Nij Geertgen, Elsendorp, Netherlands. Research and Development Consultant Embryolab, Greece

.
Martine Nijs has been working in the field of reproductive biology for over 20 years; first as a senior clinical embryologist and later as IVF lab director. She obtained her PhD in Medical Sciences at the Free University of Brussels in Belgium. She is also an ESHRE certified Senior Clinical Embryologist. Delivering high quality laboratory work as well as research in reproductive medicine have always been one of her passion. Martine is first author of 17 peer reviewed publications, 6 chapters in books and co-author in 75 publications.
Martine has presented over a hundred lectures as an invited speaker at national and international meetings.
She has been actively involved in organising International Meetings, Workshops and one-on-one Hands-on workshops.
Martine Nijs is member of the Editorial Board Faculty 1000 Research and ad hoc Board member of 9 international Journals in reproductive biology. She is an active member of 8 professional societies. Martine is Scientific Director at Nij Geertgen, a fertility center in the Netherlands.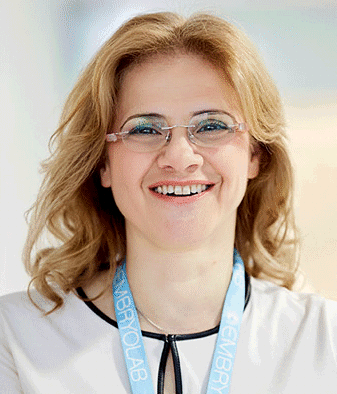 Glykeria Samolada, BSc, MSc
Co-Founder & Board Member
Biologist, ErGenetic counselor, Molecular Cytogenetics
Glykeria Samolada is a Biologist specialized in molecular cytogenetics, genetic counselling with experience in the field of assisted reproduction and low fertility.
Glykeria's scientific interests focus mainly on male infertility, special chromosomal rearrangements which may affect fertility as well as counselling on preimplantation genetic diagnosis and prenatal checks. Also, the management of genetic examinations and information concerning hereditary abnormalities and diseases and counselling of similar cases and families represents an important area of activity.
She is a member of EBMG (European Board of Medical Genetics/EuroGenetic Counsellor).
She is Head of the Cytogenetic Laboratory at Embryolab and is an accredited Genetic Counselor.
Glykeria is married with 2 children. Her interests include genetics, poetry and philosophy. She enjoys travelling and nature. She is always on the move, being a creative and enquiring person; this is the reason why she passionately seeks out answers to fundamental questions of human existence, using with precision the tools and potential of the science of genetics. She supports the science that supports people!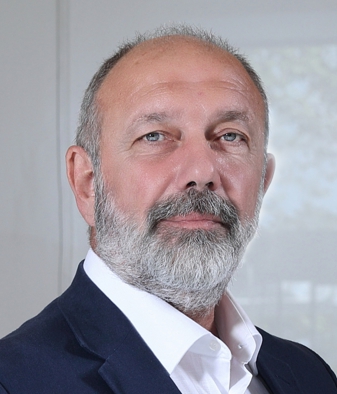 Zissis Mamuris, BSc, MSc, PhD
Advisory Committee
Rector of the University of Thessaly
Professor Zissis Mamuris holds a BSc in Biology from AUTH (1984),
Graduate Diploma in Population Genetics (DEA) (1985) and PhD in population genetics and cytogenetics (1989) from the University of Paris VII.
From 1994 he serves as a faculty member at the University of Thessaly (UoT), where he was elected Professor in 2007 Genetics in the Department of Biochemistry and Biotechnology.
From 2014 to 2018 he served as Vice Rector of Research and chairman of the Research Committee of the UoT. He is currently the Rector of the University of Thessaly.
His research interests focuses on :
(a) study of genomics and post-genomics and the genetic basis of multi-factors diseases in the Greek population through examination of mitochondrial and nuclear genes
(b) in the comparative study of the polymorphism of the major histocompatibility complex in terrestrial, aquatic, wild and farmed animals to identify evolutionary mechanisms of these complex sites and their association with life story patterns and susceptibility to diseases;
(c) analysis of population genetic patterns of terrestrial and aquatic animal organisms and the development of molecular markers to investigate phylogeny, microevolution and hygienic mechanisms and biodiversity conservation.
He has filed more than 400 sequences in international databases, is a member of the editors Committees of  The Open Marine Biology Journal and the «Open Journal of Animal Sciences» and regular reviewer in 45 international journals.
He has participated in 34 national and international research programs and coordinated eight of them. He has supervised four doctoral dissertations and is supervisor in the other five.
He is a member of the Laboratory of Genetics, Comparative and Evolutionary Biology (BIOZ), in which the main objective of the research group is the study of phylogeny, microevolution, specificity and conservation of biodiversity, the analysis of genetic polymorphisms in humans, in terrestrial and aquatic animal populations, using functional genomics in combination with neutral molecular markers. He has contributed to more than 100 publications in peer-reviewed journals, with h-index 26 and over 1600 references.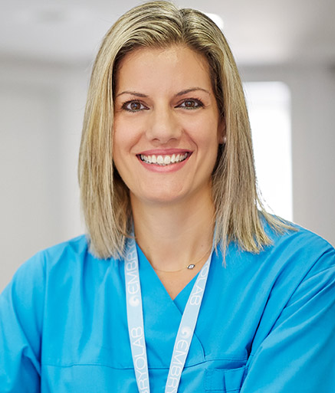 Martha Moysidou, BSc, MSc
Advisory Committee
Biologist, Clinical Embryologist, Deputy head of Embryolab's Laboratory
Moysidou Martha, BSc, MSc, Clinical Embryologist, Deputy Laboratory manager
Martha is a biologist – clinical embryologist with both clinical and research experience. Her clinical work counts up to 15,000 cycles so far.
Martha has completed her bachelor's degree at the University of Essex, Colchester, UK in 1998. She completed her master's degree in Human reproductive Biology at Imperial College, London, UK and graduated with Distinction in 1999.
She has received her basic embryology training at the Hammersmith Hospital, London, UK until the summer of 2002. During that time she was also actively involved in the chromosomal screening of pre-implantation embryos for patients undergoing PGD/PGT-A using the FISH method.
In 2002 Martha returned to Greece and has worked as a clinical embryologist in both Athens and Thessaloniki expanded her knowledge and expertise on the field of assisted reproduction. Her main field of interest has been the clinical application of PGD/PGT-A and severe male infertility (TESE, FNA and OAT).
In 2008 she became a member of the Embryolab team and in 2015 she has become the Deputy Laboratory manager. During that time she haw also actively participated in the Embryolab Academy workshops (both in the organizing committee and as an instructor) and in numerous publications and oral presentations.
Martha is an active member of ESHRE (European Society of Human Reproduction and Embryology) since 2002, PEKE (Pan-Hellenic Association of Clinical Embryologists) since 2005 and ACE (Association of Clinical Embryologists, UK) since 2018.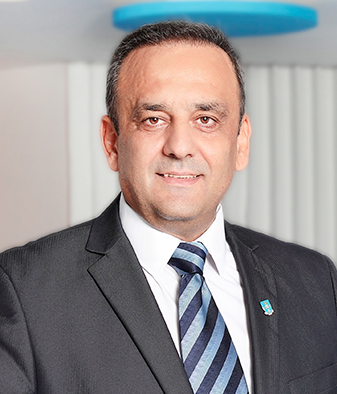 Dimitrios Nikolaidis, BA, MEd, PhD
Advisory Committee
Embryolab Clinic General Manager
Dimitrios V. Nikolaidis has been the General Manager of Embryolab since 2017. He studied in US specializing in managing service organizations, while his research interests also focus on the same area.
Dr. Nikolaidis has been working in various corporations for the last 25 years. For a number of years, he was the Head of the Business Administration Department at the University of Sheffield International Faculty, where he is still an adjunct senior lecturer. He is also visiting professor at the University of Tilburg, the Netherlands, at SNSPA University in Bucharest as well as at New Bulgarian University in Sofia.
From 2000 until 2009 he was working for DEMCO group: as General Manager in North Greece for Alpha Media Group (2002-2009); as Marketing & Administrative Director for ARIS Football Club (2000-2001).
Earlier in his career, while still studying, he founded and led the Hellenic American Academy (1992), an educational institution, in Philadelphia, USA, offering a service to the community by educating kids and being involved in many community and youth projects.
He has had articles published in national and international journals, while he has also been invited to seminars and conferences, analyzing subjects related to business administration, corporate culture, service development and quality. He has accumulated more than 2,000 hours in corporate training.
Dimitrios joined Embryolab for its vision and values, its capable people and the extraordinary dedication to quality and transparency. His purpose is to assure quality and progress in every aspect of the operation.
.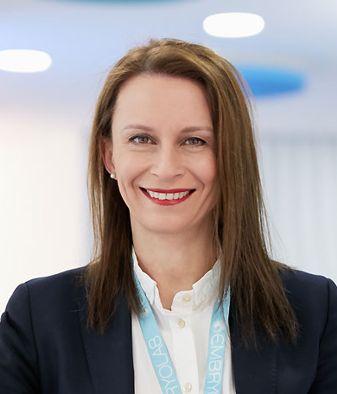 Vasso Petridou, MSc
Advisory Committee
Marketing and Communication Manager
Vasso Petridou has completed her bachelor's degree in Pedagogy & Phsycology at the Aristotle Univerciry of Thessaloniki in 1992.
She completed her Master's Degree in Educational Politics & History  at the Aristotle Univercity of Thessaloniki in 1997.In 2012 she completed a degree in Marketing and Communications Management from National and Kapodistrian University  of Athens. 
She is considered a succesfull Communication Manager  having a longterm experience in the field.
She has served from 1997-2000 as a Head of Public Awareness and Enviromental Education Dpt. of ARCTUROS( Environmental NGO) for 3 years and then from 2000-2013 as a Director of Communications & Marketing Dpt  in the same organization for 13 years .
In 2013 she accepted the Managerial position of the organization "The Smile of Child" with innumerous responsibilities and achievements.
Since September 2016 she is the Marketing and Communication Manager of Embryolab Clinic.