Embryolab Academy
focuses on consulting,
education and hands
on training sessions
in assisted reproduction.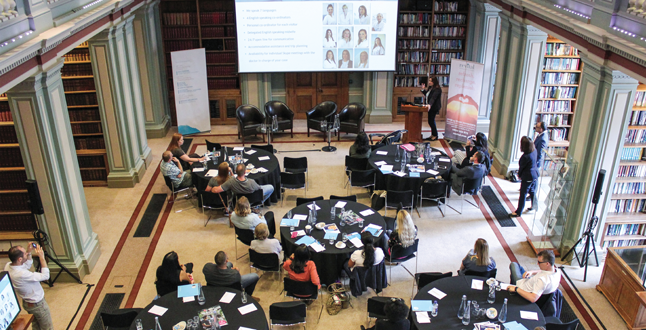 Embryolab Academy organizes workshops and advisory meetings
for Clinicians, Embryologists, Andrologists, Geneticists, IVF Unit Managers and Administrative personnel who wish to develop their skills in delivering up to date, patient-centered and high quality services in IVF units.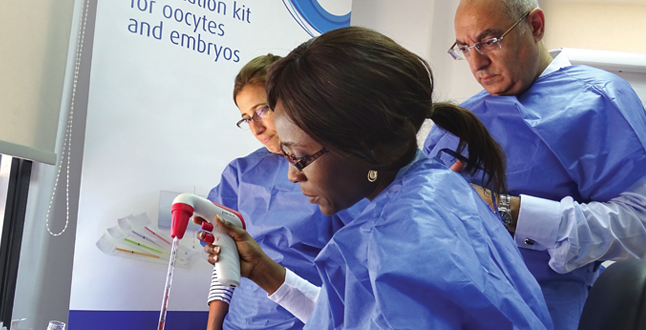 Embryolab Academy promotes a closer collaboration between
fertility care specialists, through The Embryolab Academy Network, by organizing brains-on and interactive experience-sharing sessions.
Embryolab Academy supports
Clinicians and Fertility Specialists
Clinical Embryologists/ Andrologists/ Geneticists
IVF Managers
IVF Units
Clinicians and Fertility Specialists
through specialized modules:
Effective communication within your team and with your patients
Effective and practical flow charts in infertility investigation and management
Shared and informed decision making with your patients
Clinical aspects of Risk Management
Clinical Guidelines: develop, adopt and/or adjust current clinical evidence into daily practice
through Targeted modules:
A. Setting up specialized clinics:
Advanced Maternal Age
PCOS
Poor Responders
Recurrent Implantation Failure
B. Introducing new clinical services
Clinical Embryologists/ Andrologists/ Geneticists through:
A. International Workshops and advisory meetings on the implementation of state of the art assisted reproduction techniques.
Modules
Preimplantation Genetic Diagnosis
Total Quality Control and Risk management in IVF laboratories
Cryopreservation of gametes, embryos, blastocysts and reproductive tissues: daily practice in your lab.
B. Individual or group, hands-on courses for training in assisted reproduction techniques.
Modules
Intracytoplasmic Sperm Injection
Embryo and Blastocysts Vitrification
Embryo and Blastocyst Biopsy
Azoospermia investigation and testicular tissue processing
Exploring sperm Genetics with Fish and DFI test
Risk Management and Quality assurance in the lab
Troubleshooting in ART labs
Genetic Counseling for PGT cases
IVF Managers
Modules
Α. The Organization & its People
A1: Ensuring a value-driven leadership in health clinics
A2: Building a sustainable services brand: The inside out approach
A3: Developing and measuring people's performance
A4: Techniques to develop and improve the communication process
Β. The Organization & its Guests
B1: Re-structuring your services blue print: how and why
B2: Enhancing the customer experience
B3: Managing service quality and customer satisfaction
B4: Creating a competitive advantage through service optimization
B5: Integrating your company's communication efforts towards a H.O.T. customer interaction
IVF Units
Tailor made presentations, interactive workshops, and advisory sessions for:
Modules
Setting up a new IVF Facility
Development of the existing IVF facility
Service improvement through personnel training
Safer practices through the implementation of an efficient Unit
Risk Management program for ART units
Support on trouble shooting and crisis management.
Standard Operating Procedures (SOPs), defining auditable standards
Key Performance Indexes (KPIs)
Statistics: monitoring the unit's global performance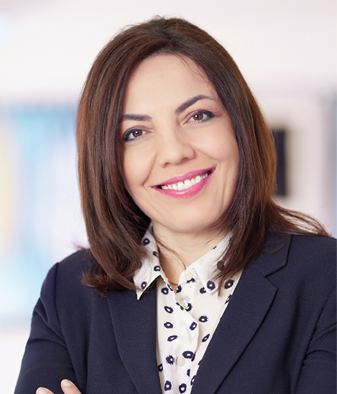 Alexia Chatziparasidou B.Sc., M.Sc
Sr. Clinical Embryologist, ESHRE accredited,
Embryolab Fertility Clinic, Lab Director
Embryolab Academy, Founder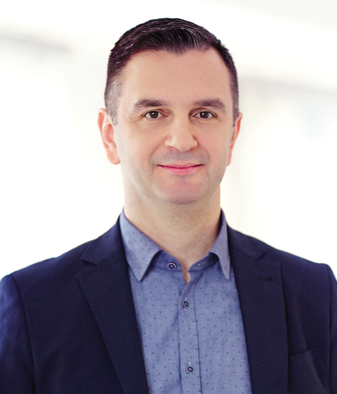 Nicholas Christoforidis, MD, FRCOG
Consultant Obstetrician and Gynecologist
Embryolab Clinical and Scientific Director
Embryolab Academy Co-Founder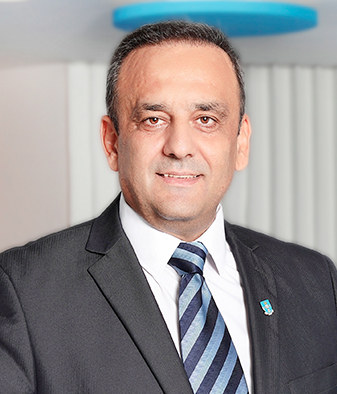 Dimitrios Nikolaidis, BA, M.Ed., Ph.D.
Embryolab General Manager
Embryolab Academy Advisory Board