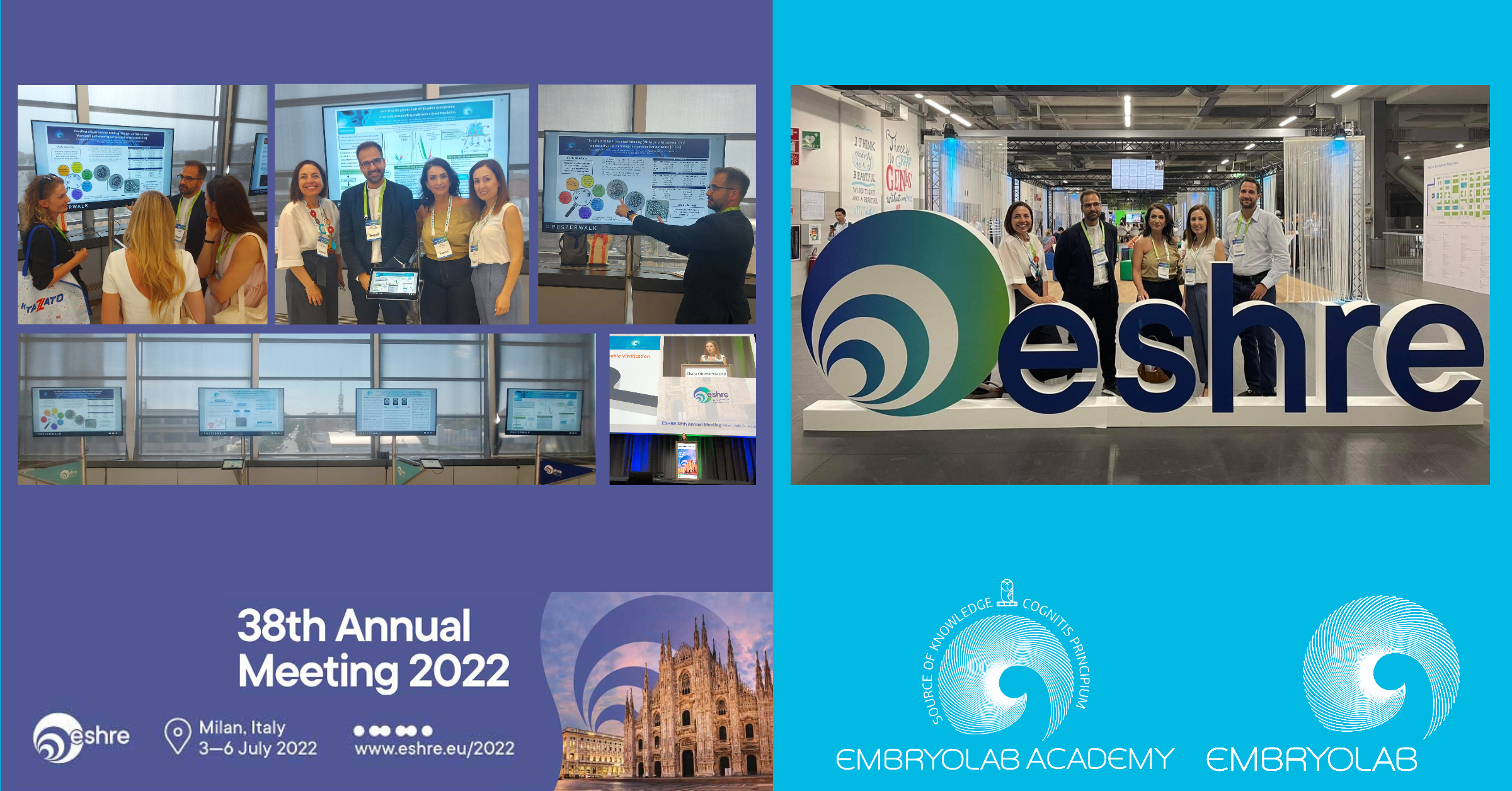 The 38th Annual Congress of the European Society for Human Reproduction #ESHRE completed in Milan, with the attendance of thousands of scientists from around the globe. During the Congress some new, innovative and promising scientific & research data on the field of Assisted Reproduction were presented.
We feel deeply honored as some of these data, were announced following scientific research at Embryolab Fertility Clinic. Embryolab participated with 5 major presentations and the presence of a dynamic scientific team, actively involved in all scientific developments.
· "The effect of double vitrification on embryo reproductive potential and clinical outcome", Chara Oraiopoulou, BSc, MRes, Sr Clinical Embryologist
· "Unraveling the genetic basis of Idiopathic Azoospermia: Α transcriptome profiling analyses in a Greek Population.", Alexia Chatziparasidou, MSc, PMI-RMP, Consultant Sr Clinical Embryologist, Risk Management Professional, Co-Founder of Embryolab Fertility Clinic, Co-Founder & Director of Embryolab Academy
· "Successful implementation of an end-to-end artificial intelligence (AI) platform in a busy IVF clinic: A prospective observational study." Achilleas Papatheodorou, PhD, MMedSc, Sr Clinical Embryologist, ESHRE Certified
· "Low 5% VS ultra low 3% O2 concentration on embryo culture: Is there any difference in ploidy and embryo quality?" Marianna Papadopoulou, BSc, Clinical Embryologist, ESHRE Certified
·"The effect of laser assisted hatching (AHΑ) on vitrified-warmed blastocysts post warming on reproductive outcome", Mary Karagianni, BSc, MSc, Clinical Embryologist
We are committed to passionately continue working for every couple's dream while developing the science that makes the impossible, possible!