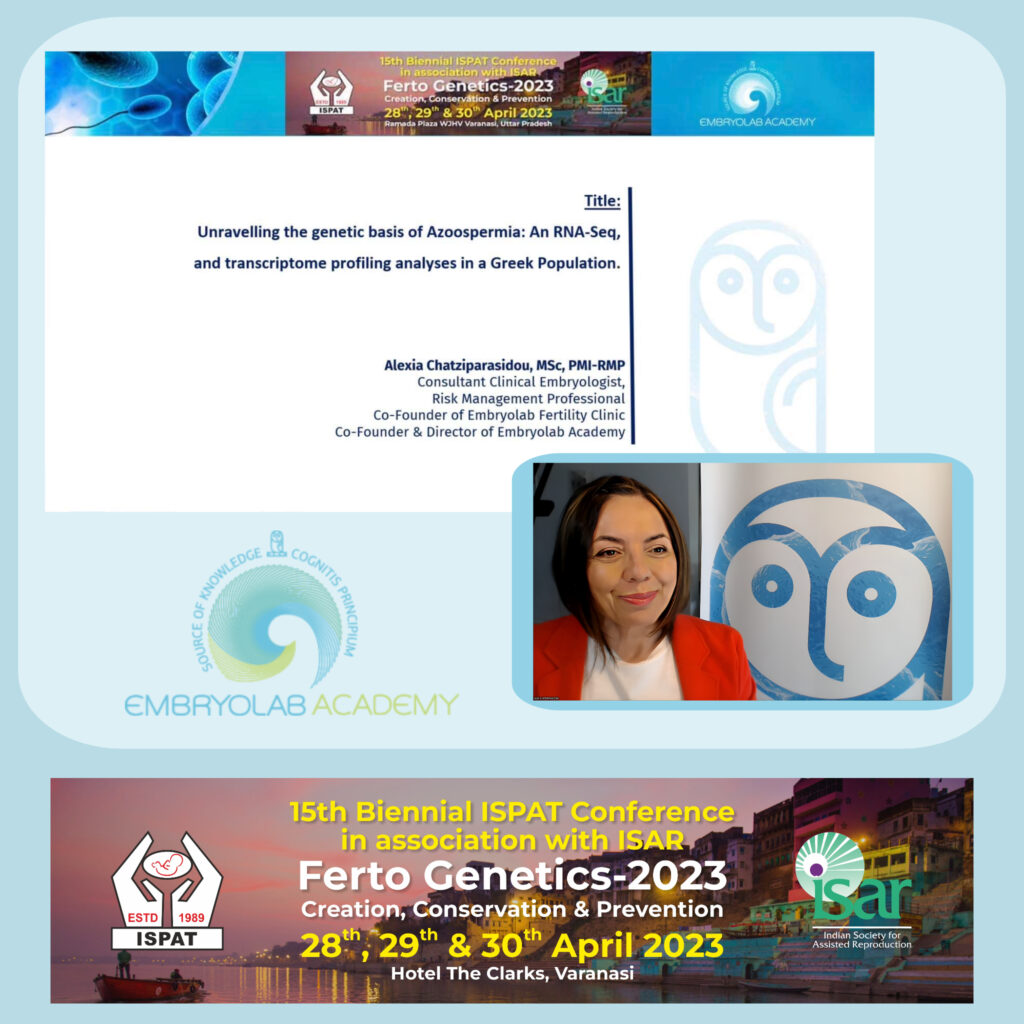 Embryolab Academy was proud to participate at the "15th Biennial ISPAT Conference in association with ISAR, Ferto Genetics-2023, Creation, Conservation & Prevention" that took place on 28-30 of April, 2023, in Varanasi, Uttar Pradesh, India.
Mrs. Alexia Chatziparasidou, Director of Embryolab Academy gave a virtual lecture on: "Unravelling the genetic basis of non-obstructive azoospermia: A RNA – Seq & transcriptome profiling analysis".
It was a great honor to be part of this amazing faculty and an excellent opportunity to share with esteemed colleagues our data on the differential expression profiles in azoospermic males. The data presented were part of the innovative Spermogene Research Project which aims to unravel the genetic basis of male infertility!Many congratulations to the Organizing Committee of the Ferto Genetics-2023 for this innovative scientific event.