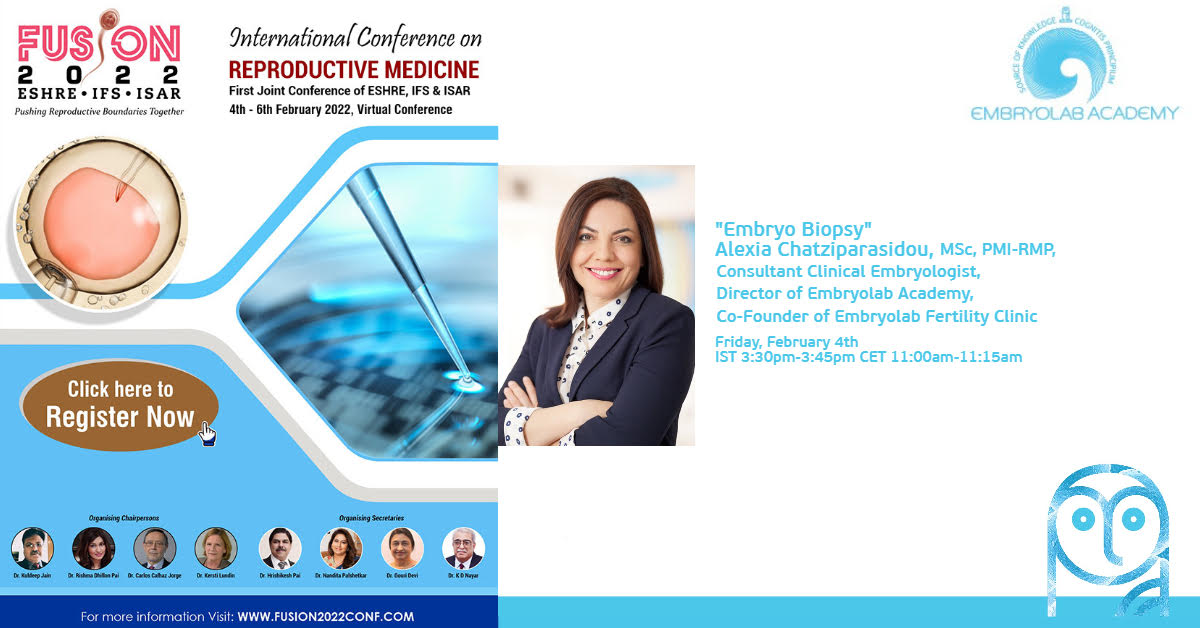 It was a great honour to be part of the #FUSION2022, Virtual Conference, a joint #ESHRE, #IFS and #ISAR International Conference on Reproductive Medicine and ART.
Mrs. #Alexia_Chatziparasidou, MSc, PMI-RMP, Consultant Clinical Embryologist, Director of #Embryolab_Academy, Co-Founder of #Embryolab Fertility Clinic presented as an invited speaker "Embryo Biopsy"  on Friday, February 4th IST 3:30pm-3:45pm CET 11:00am-11:15am.
The conference had plenary sessions, focused scientific talks, Panel Discussions, and a large number of expert National (ISAR and IFS members) and International Faculty participated. There was more than thirty scientific leaders and pioneers in ART from Europe, specially invited by ESHRE, as faculty for this meeting
Special thanks to the Organizing Committee for inviting us to this innovative and "
fusion
" conference in South East Asia.