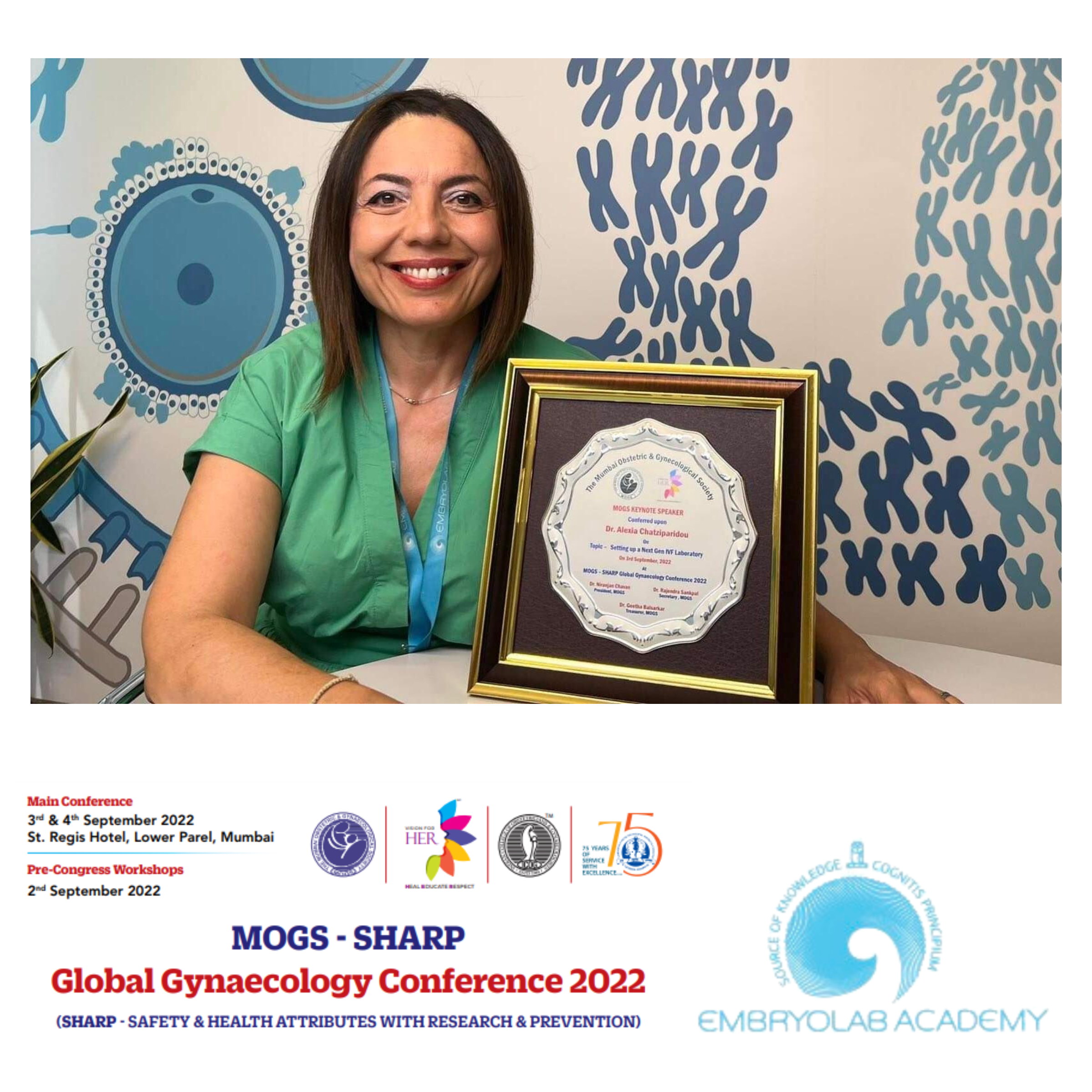 "It was a great honor to give a virtual keynote lecture on: "Setting Up a Next Generation IVF Lab", for Mogs Sharp, Global Gynecology Conference 2022, held in Mumbai India.
According to Ms #Alexia_Chatziparasidou: "Next generation IVF laboratories require meticulous planning and much higher investments while continuous training, risk management and embracing change management are only few of the skills today's Clinical Embryologists need to excel! "
Many congratulations to the Organizing Committee of the Mogs-Sharp World Congress Mogs HQ for this innovative scientific event and the excellent team of national and international experts.