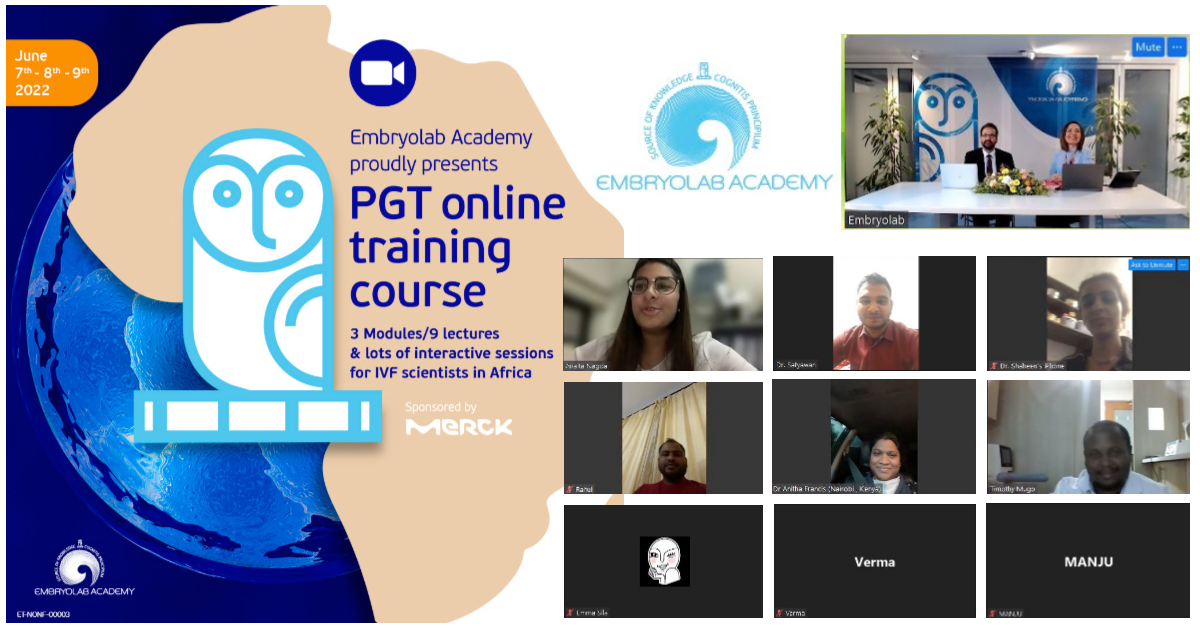 Embryolab Academy committed to its founding visions, to advance good practices in the field of assisted reproduction, via training education and collaboration, recently organized an innovative online training program, for scientists in Africa, on Preimplantation Genetic Diagnosis, with the valuable support of
Merck
pharmaceutical company.
The training program: "PGT online training course", organized by Embryolab Academy, included 3 modules:
1- Setting up a successful PGT program and the key factors.
2- Blastocyst biopsy technique. Tips and Tricks
3- Βlastocyst Vitrification and Warming post biopsy in a PGT program.
"The training program was structured in order to offer comprehensive knowledge and training to our colleagues from Africa. For this purpose, we organized educational videos, lectures and interactive round tables where all the latest PGT techniques were presented and thoroughly discussed", says Achilleas Papatheodorou, MMedSc, Sr Clinical Embryologist, Embryolab Laboratory Director.
"It was a great honor for our Academy to accept the invitation by MERCK Africa to organize this innovative training program in PGT. There is a great need for training in modern ART practices worldwide and especially in Africa. Our Academy has been a pioneer in this field since 2013, and enjoys worldwide recognition." said Alexia Chatziparasidou MSc, PMI-RMP, Clinical Embryology Consultant and Director of Embryolab Academy.