Course #1
Intracytoplasmic Sperm Injection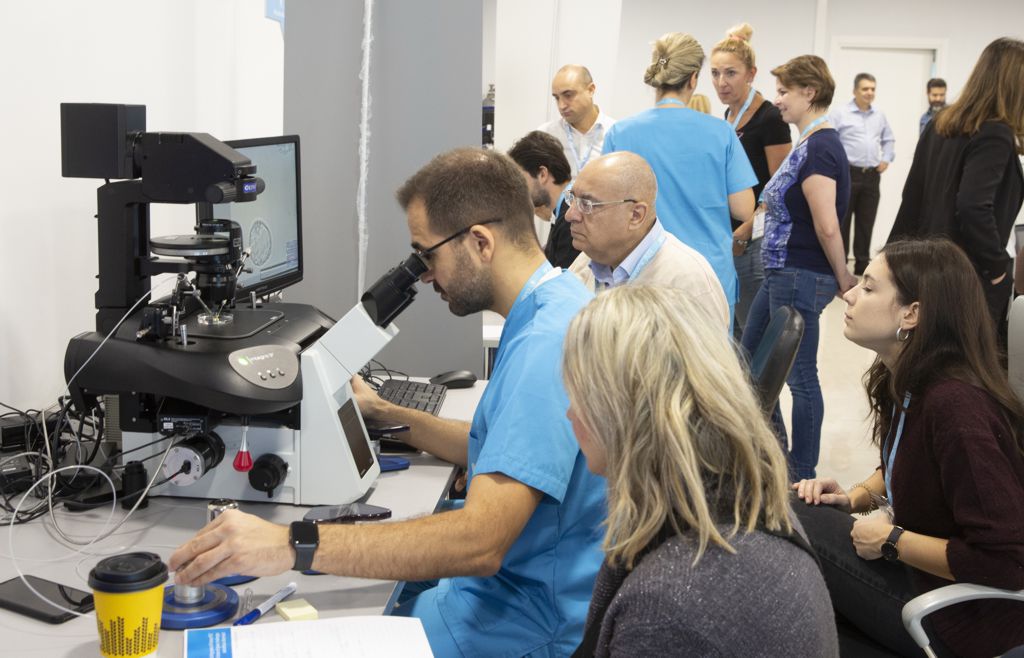 About the course:
The course provides an intense one to one hands-on training experience. Experts with long experience in micromanipulation will teach you the practical aspects of micromanipulation technique together with tips and tricks that will help you excel your micromanipulation skills!
Level: 
This course was designed for Junior scientists who wish to be introduced or improve their skills on the ICSI technique.
Course's goals:
After this course the candidate will be able to: 
Prepare an ICSI dish

Set the ICSI system,

Perform sperm fishing and sperm immobilization,

Rotate and immobilize the oocyte prior sperm injection.

Inject the sperm into the oocyte.
Training Material: 
Mouse/Bovine oocytes

Donor Sperm

Training Videos
Program
 9-10:30 : The ICSI Expert Introduces you to: 
The fundamentals of ICSI technique

Preparation steps for micromanipulation

Critical steps of the ICSI technique

Tips and tricks of the ICSI technique

Monitor your performance

 
10:30-11:00: Coffee Break 
11:00-17:00: Hands on Session with the ICSI Expert: 
Prepare your ICSI dish

Prepare your ICSI system

 
13:00-13:30 Lunch Break 
Sperm Fishing

Sperm immobilization

Intracytoplasmic Sperm Injection
Cost: 700 euros
Certificate of attendance: All candidates will receive a certificate of attendance upon submitting the course's evaluation form